interactive installation - media art - 2014



OMG Pixel Art é uma intalação interativa em que através de um app pode-se desenhar animações de 2 frames em 16 x 16 pixels que são também desenhadas em tempo real em uma matriz de 16 x 16 LEDs. Os desenhos e animações feitos podem ser postados pelo aplicativo no tumblr do projeto.

OMG Pixel Art is an interactive installation that uses an app to draw 2 frames 16 x 16 pixel animations and display them in a 16 x 16 led matrix in real time. The draws and animations can be posted in app to the project's tumblr.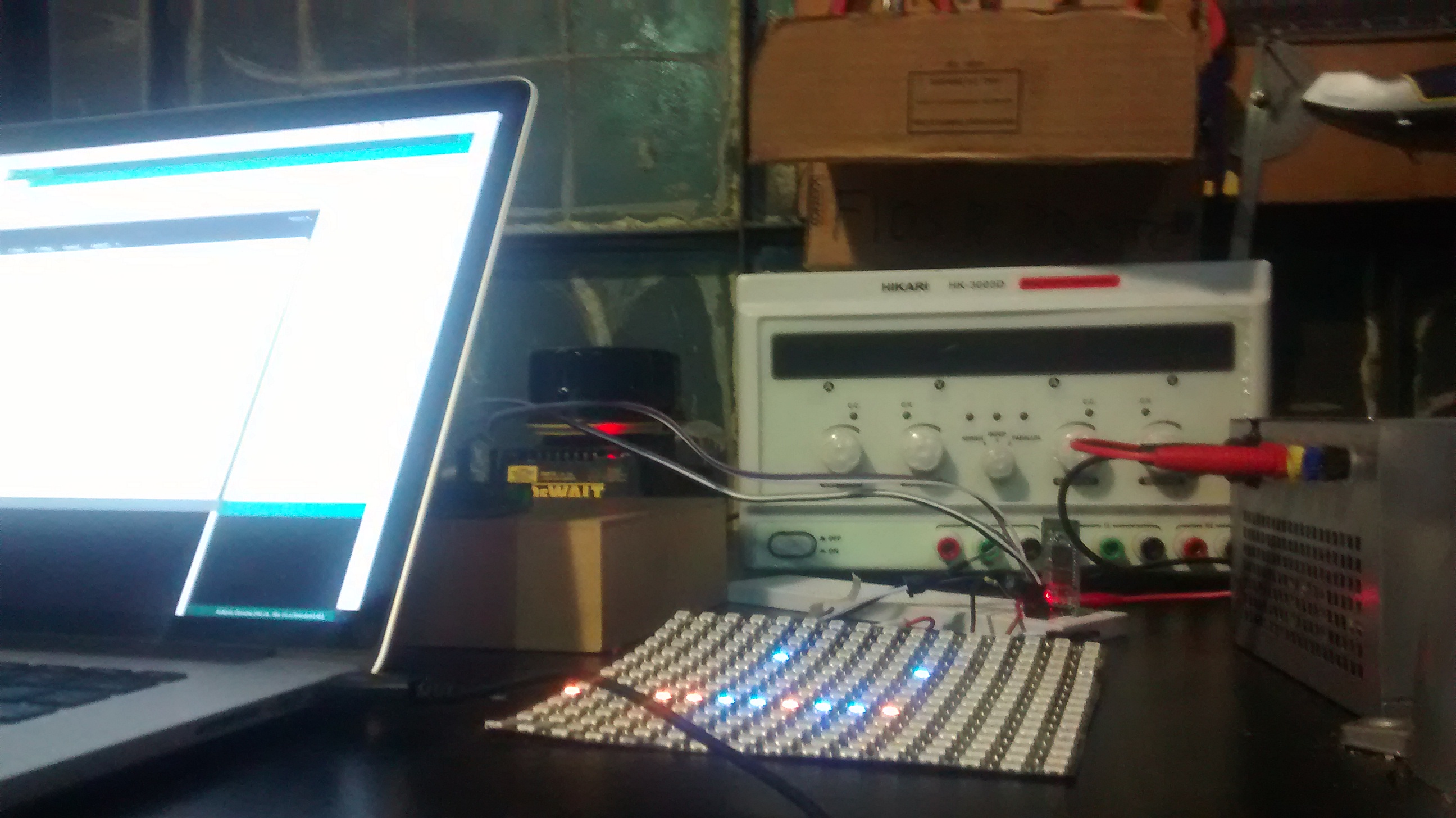 Photos by Diogo Dias Soares